2020 UNESCO Global Media and Information Literacy Week (October 24-31) co-hosted by the Republic of Korea was concluded with great success and over 300 diverse activities on MIL from countries all around the world. Proclaimed officially by 193 countries during the 40th Session of UNESCO General Conference (25 November 2019), Global MIL Week was commemorated this year under the theme "Resisting Disinfodemic: Media and Information Literacy for everyone and, by everyone", addressing the challenging issues deriving from the advanced information crisis due to the pandemic COVID-19. UNESCO's MIL Week is UNESCO's and the MIL Alliance's focal event on MIL with a global informative and eventful campaign, promoting its initiatives towards empowering citizens with Media and Information Literacy skills as key lifelong learning competency in the digital age. Throughout the week, a range of feature events took place, which, due to the pandemic, were held entirely virtually this year. These events included In Focus Sessions, Youth Agenda Forum, Virtual Conference Hall and webinars from UNESCO MIL Alliance Chapters and Sub-Chapters. In addition, on the 10th anniversary of Global Media and Information Literacy Week, stakeholders from all over the world gave a resounding affirmation as to the urgency to strengthen people's MIL competencies through issuing Seoul Declaration on Media and Information Literacy for Everyone and by Everyone: A Defence against Disinfodemics. Through renewing UNESCO's and stakeholders interest on MIL, the 2020 Declaration calls upon governments, from national to city level, to policies and resource allocation, to upskilling and training of MIL educators, while mobilizing the private sector, including ISP companies, to play an accountable role, as part of the social endeavor to tackling disinformation and build MIL communities.
In addition, during 2020 Global MIL Week, UNESCO's major network on MIL, GAPMIL- Global Alliance for Partnerships on Media & Information Literacy was re-launched as UNESCO MIL Alliance under a new visual identity and mission, signifying a stronger approach and commitment to MIL through international cooperation and partnerships.
EKOME, as an active member of UNESCO's MIL Alliance and coordinator of its European Sub-Chapter Mediterranean Group, had an active presence in the celebrations through the announcement of new actions and events on MIL and a social media information campaign.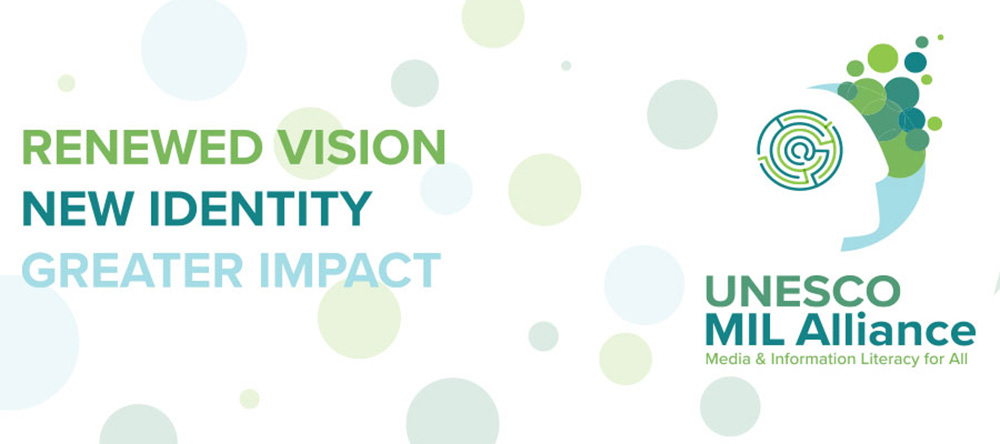 Launch of MIL Webinar Series
EKOME launched a new MIL Webinar Series during 2020 Global Media and Information Literacy Week on 26 October 2020. The 1st webinar under the theme «Raising MIL Skills in the Mediterranean: Policies & Practices» offered by EKOME within UNESCO MIL Alliance "EU Sub-Chapter Mediterranean Group", aimed at exploring contemporary trends as well as highlighting innovative practices among members. Access the full webinar here.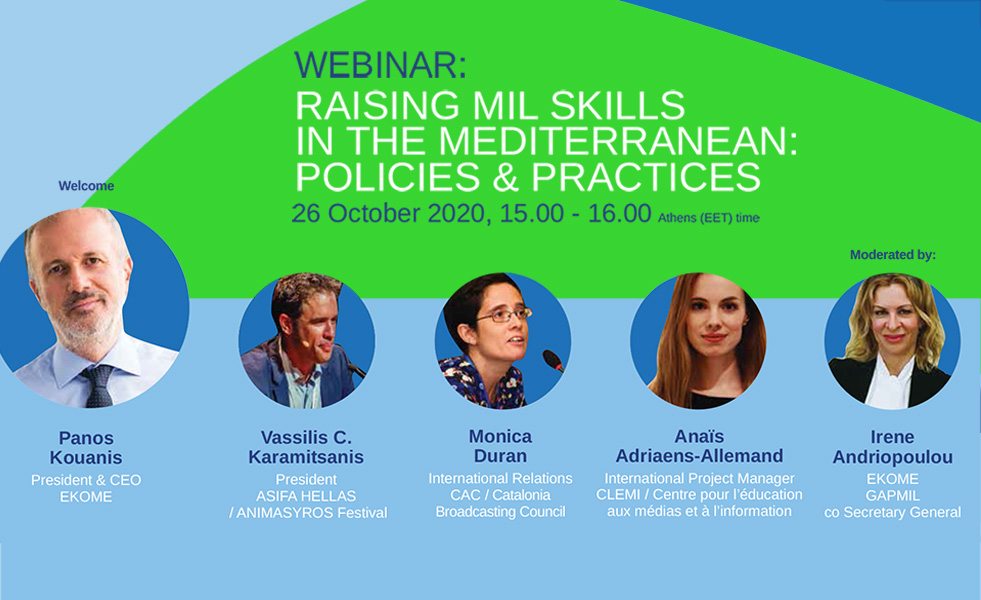 Announcement of the EduMEDIAtest Project
ΕΚΟΜΕ partnered with European consortium EduMEDIAtest within funding scheme Creative Europe / Media Literacy for All (LC-01535770) on the creation of a training and evaluation tool for assessing media literacy in schools. With CAC – Conseil Audiovisual de Catalunya as project leader and partners from Spain (Universitat Pompeu Fabra), Portugal (Portuguese Regulatory Authority for the Media), Croatia (Agency for Electronic Media), Slovakia (RVR), Ireland (Dublin West Education Centre) and France (Conseil supérieur de l'audiovisuel – CSA), the consortium seeks to trace and assess MIL skills of Secondary Education students. Focal point of EduMEDIAtest project is an interactive questionnaire that will evaluate knowledge and competencies of the students in management of digital and screen information in the media. Click here for more.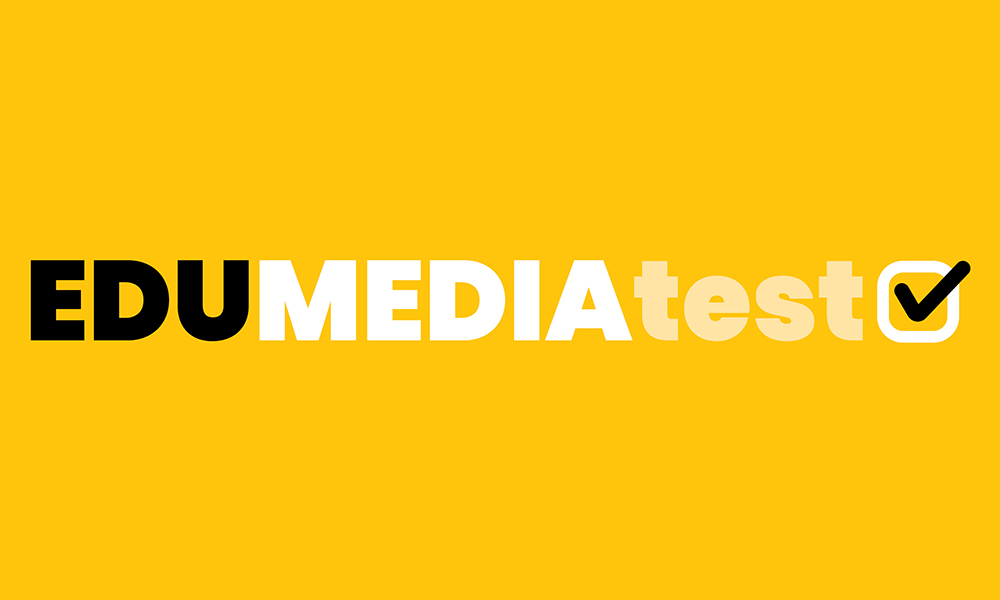 Launch of rare digital testimonies on the '40s
In the context of celebrating UNESCO's World Day for Audiovisual Heritage, on October 27th, 2020, EKOME launched in digitized format rare testimonies of a very important conference held in 1991 on the '40s from Society of Studies-Moraitis School archive. The on-going project is a synergy of the Society of Studies, EKOME and the Contemporary Social History Archives (ASKI) with a view to bring to the fore the dynamics of oral presentations, live dialogue, and creative exchange of views around historical, political, social, cultural and educational issues. Listen to the rare testimonies here (in Greek).
"AI in School Education" webinar
EKOME's President & CEO Panos Kouanis took part to the webinar "Artificial Intelligence in School Education" held on November 3rd, 2020 within the EU project "Learn to Machine Learn" funded by ERASMUS+ for enlarging digital skills in typical education through AI and gaming. The webinar was organized by the Institute of Digital Games in Malta, also member of EKOME's EU Sub-Chapter Mediterranean Group of the UNESCO MIL Alliance. Watch the full presentation here.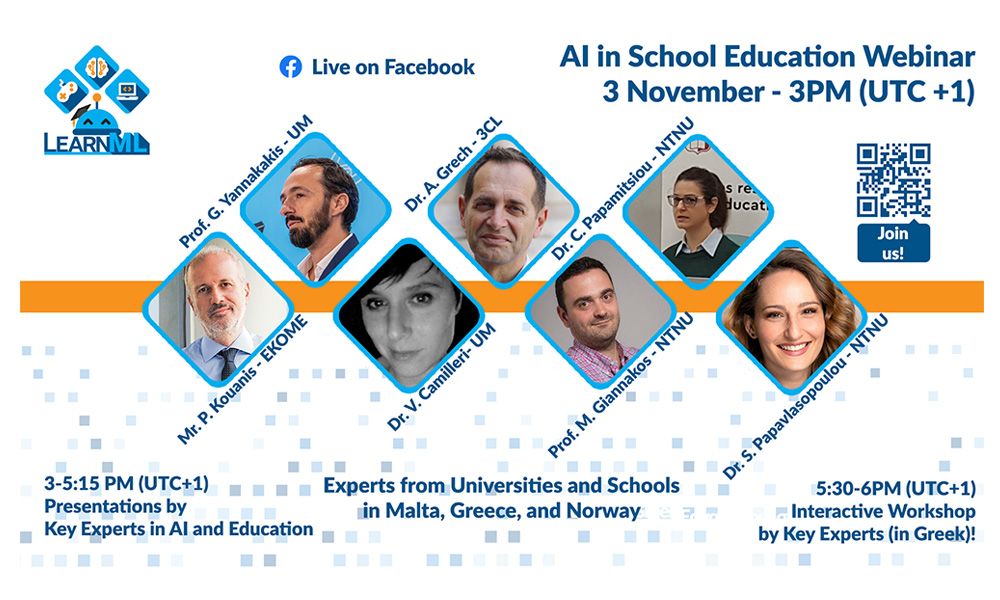 EKOME's presence to the In Focus Sessions of 2020 Global MIL Week
EKOME took part to the In Focus Session "Youth Tackling the Disinfodemic: Outcome of the Global MIL Youth Hackathon" that was held on October 27th, 2020, virtually. Irene Andriopoulou from Research, Studies and Educational Programs Department of EKOME, presented EKOME's new actions on MIL and Gaming, such as the 1st International Student Gaming Competition for Primary and Secondary Education students, based on History course. Click here for more.
EKOME's Award to winners of the 2020 European School Radio Contest "Make it Heard 2020"
EKOME supports actively all actions led by the European School Radio, the student's own radio as a way to express themselves and create original storytelling through the medium of radio. From this year on, 2020-2021, EKOME is also listed as co-organizer of the European School Radio, alongside Educational Television of the Ministry of Education and the Pedagogical Institute of Cyprus, all members of the EU Sub-Chapter Mediterranean Group of UNESCO MIL Alliance. This year EKOME awarded the student contest action "Make it Heard 2020" through offering technical sound equipment to the winning team, for continuing their creative and productive work within the school community.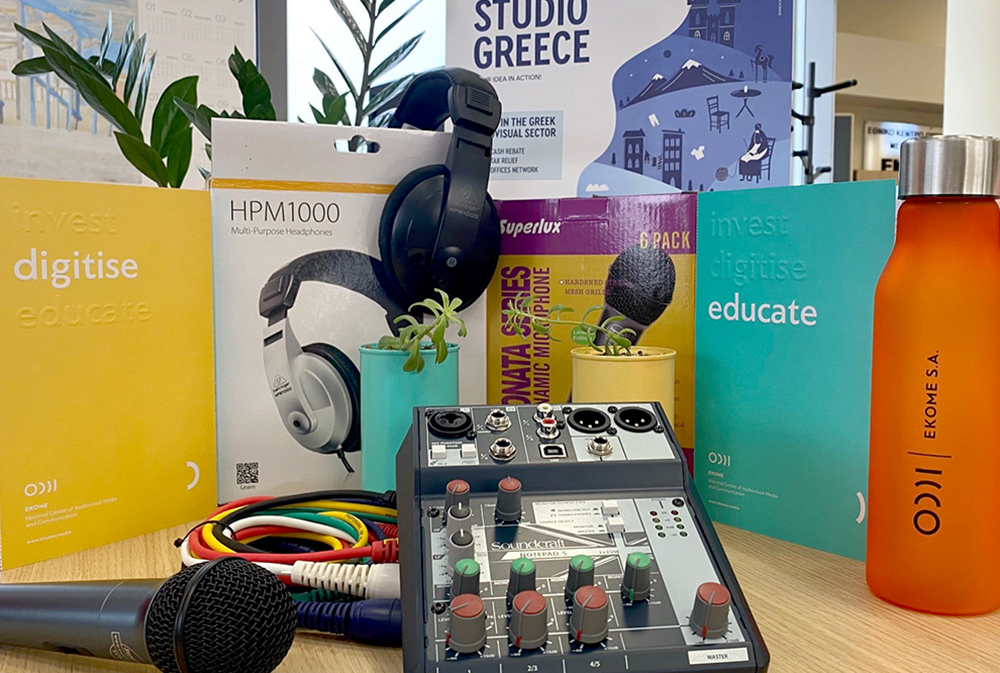 EKOME launches official partnership with Chania Film Festival
During 2020 Global MIL Week, EKOME inaugurated its official partnership with Chania Film Festival, a focal cultural event of Crete, and one of the most prominent bodies on media literacy in the country. This new synergy focuses on designing and promoting jointly film and media education actions, inititatives and research projects throughout the year, in typical and non typical education. The partnership aims also at reinforcing vocational education of media and film professionals in the context of lifelong training and with a view to give prominence to local social and historical issues through the production of audiovisual works and digitization of archives. In this context, EKOME launches the new Educational Creation Award "Walter Lassally", active from next year, awarding a student's film creation that will promote film literacy, active engagement of the school community, research and highlighting historical and social issues. Click here for more.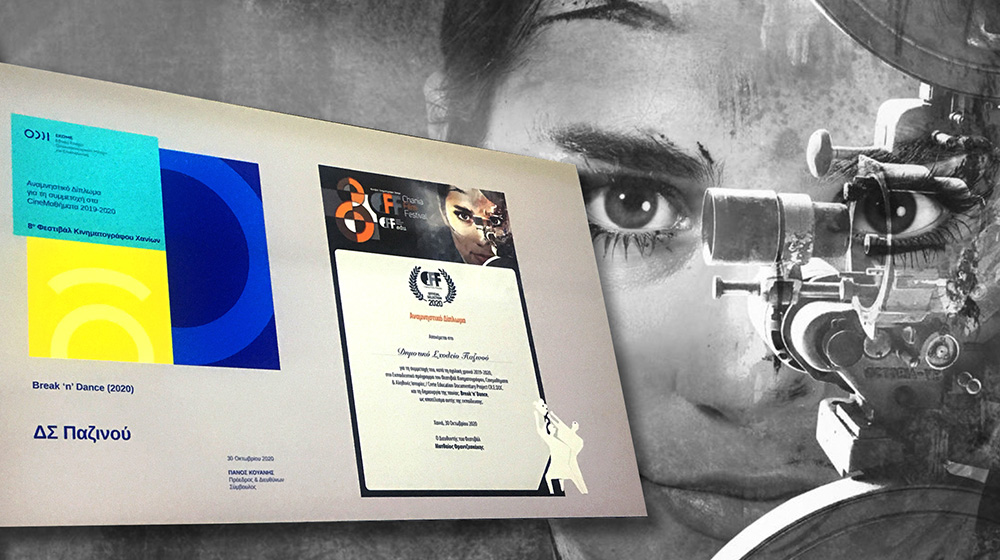 For more information, please contact us at educate@ekome.media