EKOME had a dynamic presence during the 36th International Tourism Exhibition "Philoxenia 2021", in Thessaloniki (12-14 /11/2021), in the standard meeting of tourism companies, institutions and organizations in Greece. Philoxenia's program was full of special events, presentations, talks and workshops, aiming towards the evaluation and understanding of the experience of tourism and to the exploration of the ways that make Greece a competitive product.
As part of its mission to promote Greece as one of the most attractive destinations for international audiovisual projects, EKOME presented the results of its work during the 36th Philoxenia, at the stage 15 (stand 14). During the Exhibition, the executives of EKOME participated in meetings with professionals and organizations, regions and representatives of local government institutions, through the Hosted Buyers program of Philoxenia and informed them about all the actions for attracting audiovisual production companies and mainly about the implementation of the National Network of Film Offices.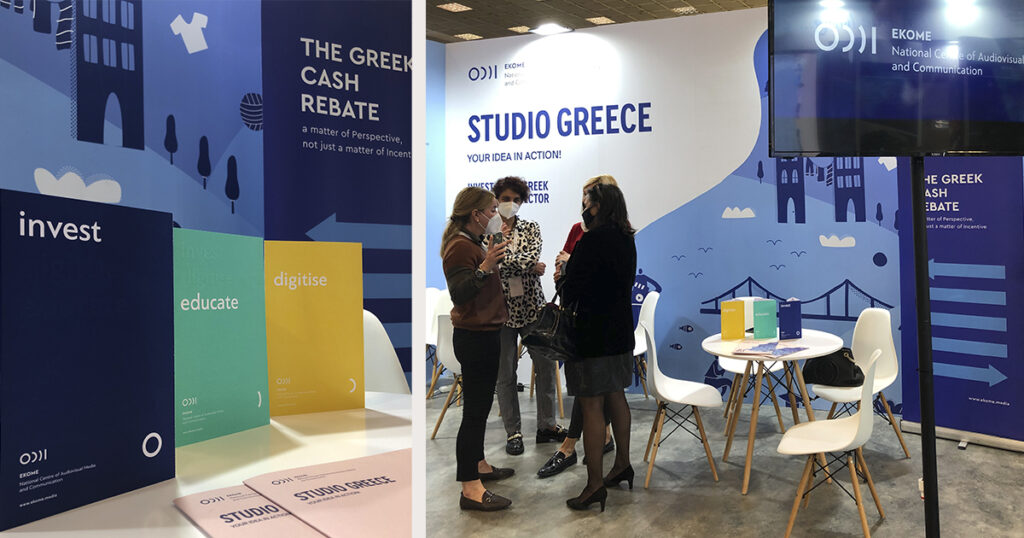 On November 13th, at the Open Stage of stage 13, a conference by the title "The audiovisual productions as a lever for tourism development of the Regions" was organized by the Region of Central Macedonia, EKOME and Greek National Tourism Organization (EOT). The event was attended by the Regional Governor of Central Macedonia Mr. Apostolos Tzitzikostas, the President & CEO of EKOME Mr. Panos Kouanis and the General Secretary of EOT Mr. Dimitris Fraggakis, while the event was coordinated by the Head of Tourism of the Region of Central Macedonia Mr. Alexandros Thanos.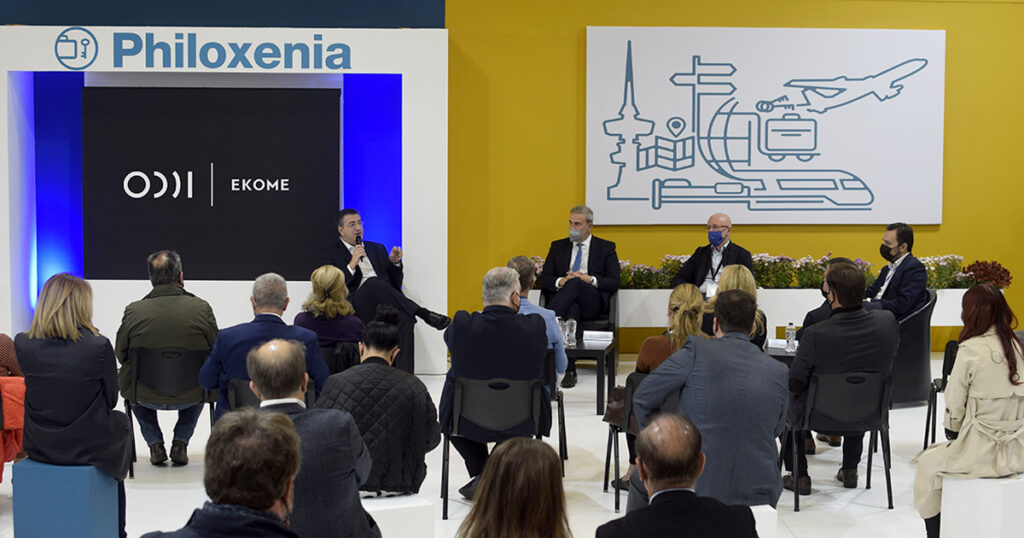 The discussion focused on the important results from the implementation of EKOME's work in attracting international audiovisual projects, through its financing programs (Cash Rebate and Tax Relief), but also on the key role of the national network of Film Offices and their contribution in facilitating and guiding professionals for the implementation of audiovisual works. The constant development of the film industry in Greece, requires intensive action in training young professionals, along the initiatives for the promotion of all the regions and their services to the international audiovisual sector. The focused efforts of all stakeholders and the utilization of audiovisual works realized in our country, will be the key point for the development of tourism in Greece.
Panos Kouanis underlined the reciprocal benefits, financial or other, that international audiovisual projects bring, directly or indirectly, to both the local and national economy, as well as to the national brand. EKOME is always open to cooperation with all institutions, while it intensively continues implementing its program of representing the country in international exhibitions, aiming to attract major film and television productions and promote the Greek regions, with the goal of taking advantage of any given opportunity to attract a/v projects and to ensure financial growth and development.