More than 150 Ministers and National Delegations and 2,000 participants worldwide gathered at the UN Pre-Summit "Transforming Education" (Paris, 28-30 June 2022) to discuss on the transformation of education of the UN SDG 4 by 2030, in terms of equal education for all, the quality of learning, the role of teachers, the digital dimension of education, interoperability and securing financial resources.
EKOME was honorably invited as national media stakeholder to the side event "Media and Information Literacy and Digital Competencies: Networks, Tools, Empowerment for Learning Transformation", that was organized by UNESCO within the High Level event. EKOME was represented by Irene Andriopoulou, Head Research, Studies & Education Dpt of R&D Directorate, where she presented the organization as a national case-study for actions and strategies for Media and Information Literacy (MIL). The scope of the event was to introduce MIL topic in the context of Digital Education, Digital Skills and Lifelong Learning, as will be discussed in the Ministerial Agenda (Our Common Agenda) to be signed in September 2022 in New York, during UN Summit "Transforming Education Summit (TES) convened by the Secretary General.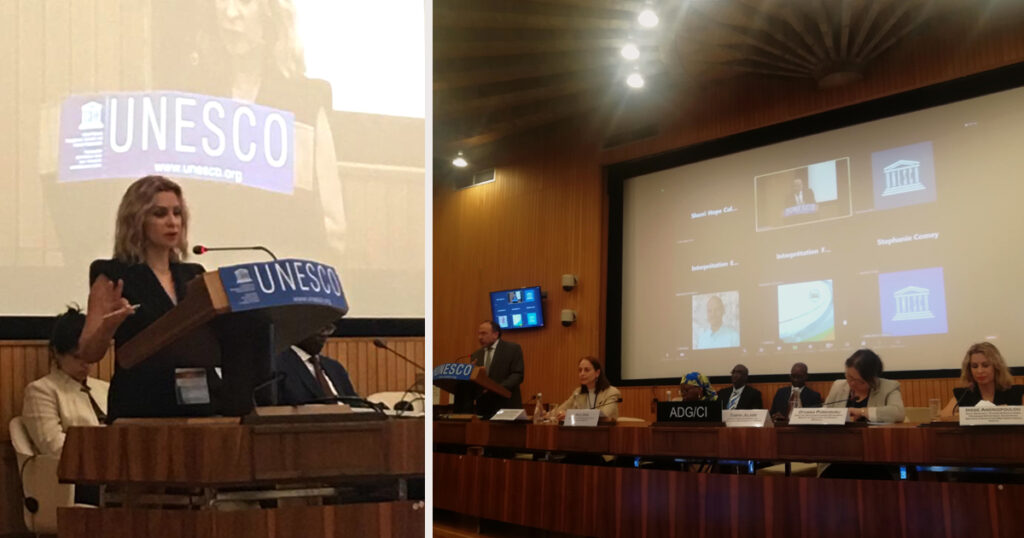 The Side Event, in which EKOME participated in the Opening Speech, consisted of two Sessions: 1) Global Media Partnerships on Media and Information Literacy: Transforming non-formal/informal education and 2) Coalitions for Open Content and Teacher Training: Implementing the UNESCO OER Recommendation. Through its introduction, EKOME, as a national organization that systematically promotes Media and Information Literacy based on its Statute, advocated for the introduction of the subject in the UN 2030 Agenda and its association with digital transformation and digital skills in education. The results for the detailed content of the UN Agenda will be announced in the coming weeks by UNESCO.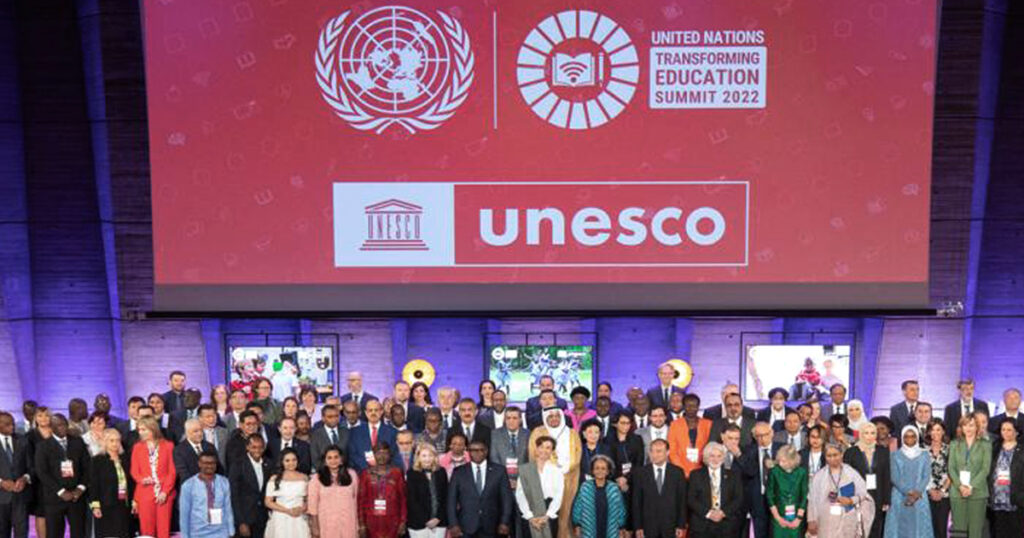 The main objective of Pre-Summit TES, the first global UN event in education after the pandemic, was to boost public discourse on the transformation of education, based on the new data raised by the pandemic and concurrent political, social and economic challenges. The Pre-Summit is the precursor to the UN Transforming Education Summit (TES) that will take place in September 2022, at the invitation convened by the UN Secretary General.
For the formulation of the Ministerial Agenda, 5 Thematic Action Tracks have been developed:
Action Track 1: Inclusive, equitable, safe and healthy schools
Action Track 2: Learning and skills for life, work and sustainable development
Action Track 3: Teachers, teaching and the teaching profession
Action Track 4: Digital learning and transformation
Action Track 5: Financing of education
Action Track 4: Digital learning and transformation is coordinated by Greece and Singapore (Ministries of Education).
Transforming Education Official website: https://bit.ly/3AvHSH9 .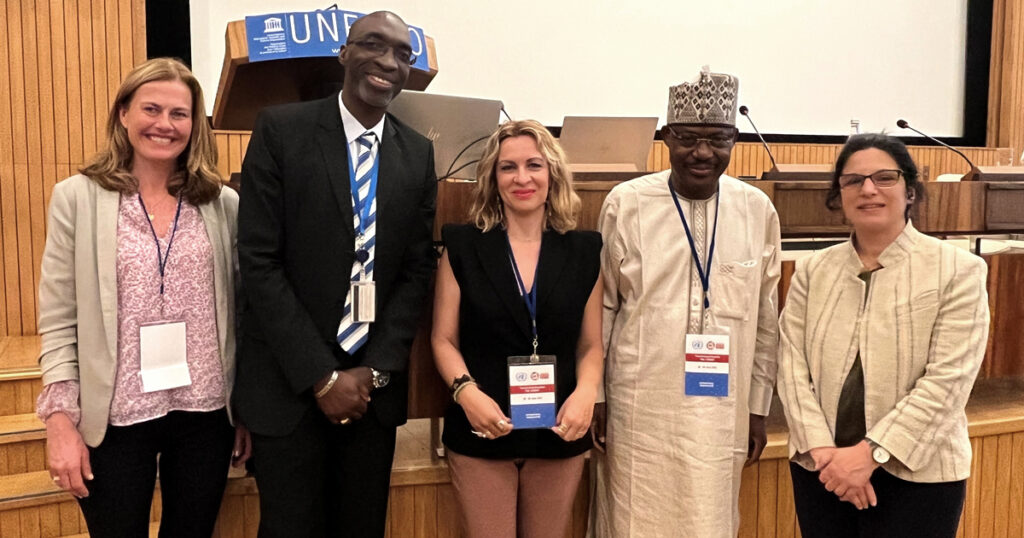 Watch the video from the event here.